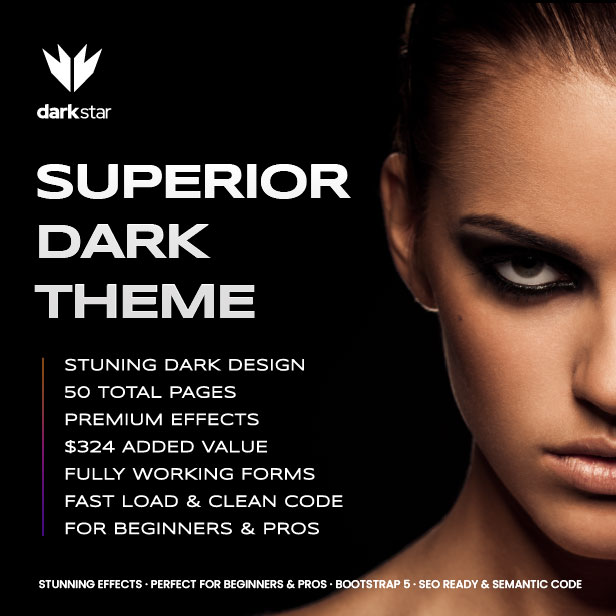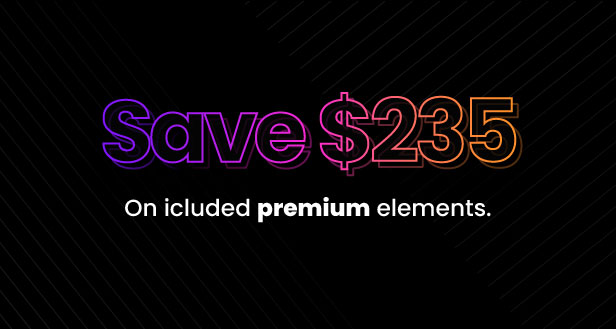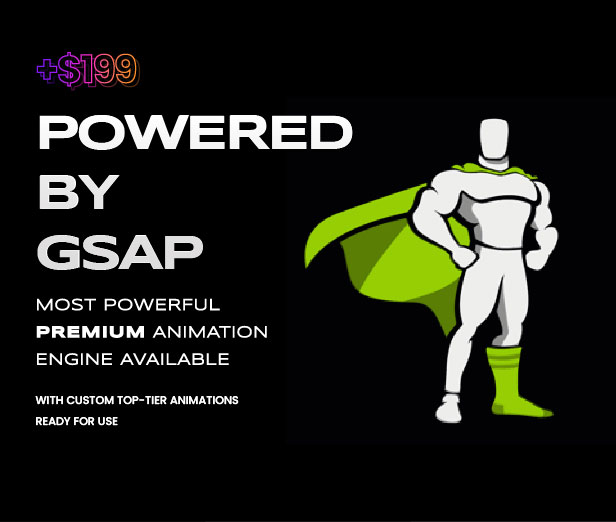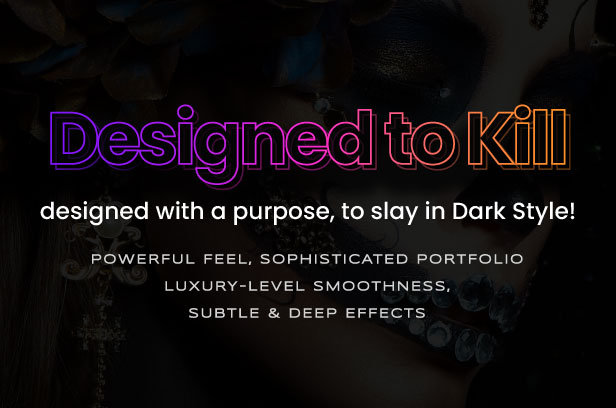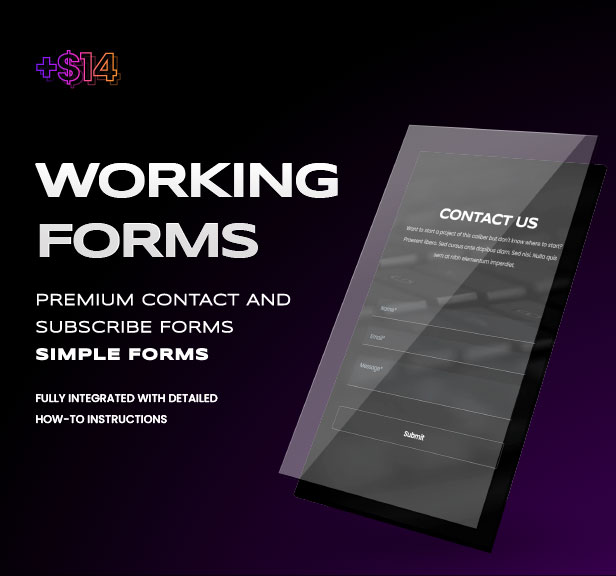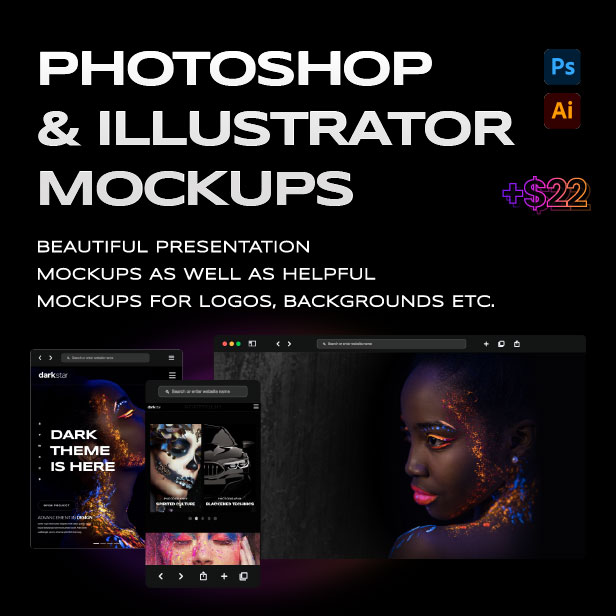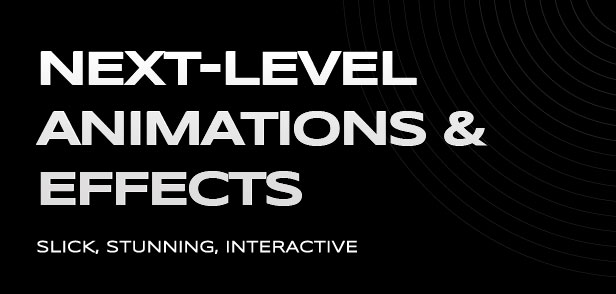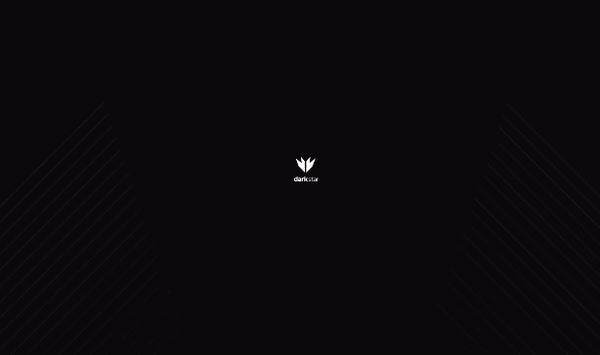 DarkStar – A Perfect Dark Style Theme
DarkStar is the Ultimate Dark Multipurpose HTML Template designed with a purpose, to be the best dark style theme on the market. Built on Bootstrap 5, GSAP, Parallax and our own custom effects, Darkstar delivers the best Dark WebDesign Style on the market. The theme is super fast, looks and feels luxury and it's equipped with the best premium effects with tremendous value for money! Great for beginners and pros, Darkstar will help you build a slick, dark, elegant website effortlessly. It is perfect as a dark agency website template, dark creative website template, dark portfolio website template, dark parallax website template, dark studio website, dark fashion website, luxury dark website, dark photography website, freelancer website, professional design studio and any other dark website template you can imagine.
DarkStar Perks
DarkStar HTML Template is built on responsive Bootstrap 5 framework, for ultimate experience on all major browsers. It has 15 One-page type homepage designs, 15 individual pages and 50 pages in total with reusable elements. DarkStar HTML theme comes with PREMIUM Effects and Animation libraries like Greensock GSAP engine, parallax.js, Morphing Hover effect and more. It also comes with premium, fully working forms, Simple Forms and premium Photoshop and Illustrator Mockups. All combined, DarkStar has tremendous value for money, saving you $324* (including $199 every year)
DarkStar Character
DarkStar has an evocative, powerful and creative dark appeal with elegant lines, tones and aesthetics. It features immersive, deep and dramatic dark tones to accommodate for maximum impact and effect of the imagery and text. It instantly catches the user's attention and leaves a strong impression. DarkStar look and feels luxury, polished and professional. This is not a coincidence, it was designed with immense attention to details and we wanted to include the best premium components on the market so the end user really feels it, for example the smooth scrolling is not an everydat MIT integration, it is powered by starte of the art premium code and you can feel this while scrolling. The impressive character and superb visual appeal is backed with semantic, SEO-friendly and clean code. The theme is well optimized, fast loading, cross-browser combatible and comes with a sizeable collection of reausable effects and tools.
HTML, CSS and JavaScript code is very well formatted and is easily customized, especially with the supporting documentation, which covers all major customization that can be done with DarkStar template. Of course, our template demo has built-in color picker, which you can use to quickly and without even touching the code, choose the colors that correspond to your brand.
DarkStar Features:
Superior Dark Design
15 Homepages
15 Regular Pages
50 Total Pages
Fast-loading
Super-valuable ($324 Added Value)
Powered by GSAP, (GSAP Business Green, +$199 per year Added Value)
Fully Working Forms! (Simple Forms, +$14 Added Value)
Fully Responsive
Parallax
Parallax Hero Strips
Parallax Hero Sliders
Skilltech Combo Slider
Hero Slide Show
Hero Images
Slick Portfolio
Portfolio Carousel
Parallax Backgrounds
Parallax Images & Video
Interatcive (to mouse) Parallax Effects
HTML5 Video Background
YouTube Video Background
Mega Video Text Effect
Mega Image Text Effect
Morphing Hover Image Effect
Animated Headlines Effect
Clean Code
Semantic Code
SEO-friendly Code
Contact Forms
Subscribe Forms
Built on Bootstrap 5
Production Ready Tools
Aesthetics Classes (overlays, gradients, edge styling, tints…)
Structure Classes (quick X/Y centering, usable paddings, super-wide containers…)
Effects & Animation Classes (parallax, animations, reveals, entrances, fading…)
Effects JS Functions (reusable, super-easy to use effects JS functions…)
Sub-menus (Multi-level Menus)
Gear Menu (Secondary Side Menu)
Page-pushing Mobile Menu
Animated Headers
Animated Counters
Animated Icon Hovers
Animated Image Hovers
Animated Page Loading Effect
Animated Progress Bars / Skill Bars
Icon Boxes
1500+ Icons Included
Custom IcoMoon Icon Font Collection
Image Boxes
Galleries
Parallax Gallery
Testimonials
Call To Action (CTA) Section
Gradient Buttons
Gradient Outline Buttons
Modern Responsive Menu
Premium CSS3 Animations
Custom CSS3 Animations
Premium JS Animations
Custom JS Animations
Premium AI And PSD Mock Ups Included (+$22 Added Value)
Dynamic Color Styler (generate your colors CSS instantly)
Gradient Backgrounds
Image Backgrounds
Excellent Documentation
Well Structured HTML/CSS/JS Code
Cross Browser Support
About Us Page
Servuces Page
Service Page
Product Page
Portfolio Page
Portfolio Item Page / Project Page (with parallax gallery)
Portfolio Item Page / Project Page (with classic gallery)
Features Page
News Page
Article Page / Post Page (with parallax header)
Article Page / Post Page (classic style)
Contact Us Page
Coming Soon Page
404 Page
Terms and Conditions Page
Privacy Policy Page
Simple Footer / Minimal Footer
Full Footer
Beautiful Typography
Gradient Text
Color-changing Text
Fancy Gradient Text
Text With Changing Words (Or Sentences)
Material Icons Icon Font
Elegant Themes – Line Icons Icon Font
Linecons Icon Font
Entypo+ Icon Font
Font Awesome 4.7 Icon Font (entire font)
Typicons Icon Font
Brankic 1979 Icon Font
Icomoon Free Icon Font (entire font)
NEW! Custom, double-clipped, gradient outlines Text
Our custom IconFont Cheatsheet With One-Click Icon Code Getting.
Support & Copyright
Our template comes with full all day support. If you have any questions or problems regarding this HTML Template, our team will be at your disposal 24/7.
ALL delivered images and videos used in the design are licensed under CC0 so you are free to do whatever you want with them (commercial use included).
All company logos belong to their respective owners.
Warning: This is a HTML template, NOT a WordPress theme!
Some of the images and videos included in the preview will not be included in delivery files. ALL delivered images and videos used in the design are licensed under CC0 so you are free to do whatever you want with them (commercial use included), and the non CC0 content cannot be delivered due to Envato licensing policy.
NOTE: We will do our best to keep the website compatible with as many browsers and devices as possible but no one can guarantee 100% compatibility with 100% of browsers and devices 100% of the time. This is especially related to mobile devices and Apple devices, as well as for using the video background homepages.
Latest Version
DarkStar 1.0. (1.7.2022)
+ Initial Release

– Actual market price of one year of GSAP Business Green plan, a license to Simple Forms, and licenses for Skilltech PSD & AI Mockups collection
** – Actual yearly market price for GSAP Business Green plan.